Soft Coated Wheaten Terrier
Here is everything you need to know about The Soft Coated Wheaten Terrier compiled by the Soft Coated Wheaten Terrier Breed Club of NSW Inc. In this brochure, you learn about the appearance, temperament and character of this highly intelligent, inquisitive and fun-loving breed.
You will discover the history and past working life on crofter and peasant farms in historical times in Ireland.
In it, you will also learn about the health and maintenance required in owning a Wheaten. And the suitability for anyone considering making the wonderful Soft Coated Wheaten Terrier a part of the family.
Click on the link to read our online FLIP BOOK
Or view and download a PDF Document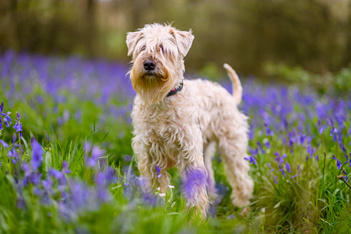 To View Upcoming Results from the
ADVANCE™ Sydney Royal Dog Show 2023
Club Members can connect via Social Media
All members of the Club should click on the link below and request to join our Club Facebook page. Thank you.

Click here to find us on Facebook
106493 Visitors